So my hangover chat was a flop thanks to a certain Administrator or two. >.>
(No Hard feelings tho <3)
So I wanted to do another more PG chat to give members the chance to get to know each other a bit more!
I'm no wizard at topics so sorry for the dull introduction and all, but I thought this would be a fun idea!
All you has to do is spill your beans a bit~
I wanna know what is any phobias does everyone have! You can list the technical term if you'd like, or just flat out say what it is that crawls underneath your skin at first glance.
What is it you are most afraid of!!!
Course it wouldn't be fun if you were the only person to post your fears so everyone has the chance to abuse you around all day on forums. So I'll go first!!!
Bathophobia:
An abnormal and persistent fear of depths. Sufferers from bathophobia
experience anxiety even though they realize they are safe from falling
into or being consumed by depths. The feared object may be a long, dark
hallway, a well or a deep pool or lake. "Bathophobia" is derived from
Greek βαθύς (bathys, "deep") and φόβος (phobos, "fear").
I love to swim soo much! I love going to pools and at some point I was training to become competetive at it!!!
Buut I am abnormally afraid of any water beyond 10ft. Lakes, Rivers, deep ends of pool if they are deep enough.
I especially hate it when I drive over large bodies of waters on a bridge... All it does is add to how deep it is to the bottom of the water...
I don't even want to look at Oceans, I've never seen one in person and I am GLAD I haven't!!!
Another fear I had since I was very little is
Megalophobia:
I couldn't find an in depth description like Bathophobia.
Essentially it is fear of reeeally big things.
It doesn't really occur around giant buildings or anything. But I hate giant statues, the thought of seeing a whale in person makes my knees shake... Worst of all.
[url=https://servimg.com/image_preview.php?i=13&u=18070602]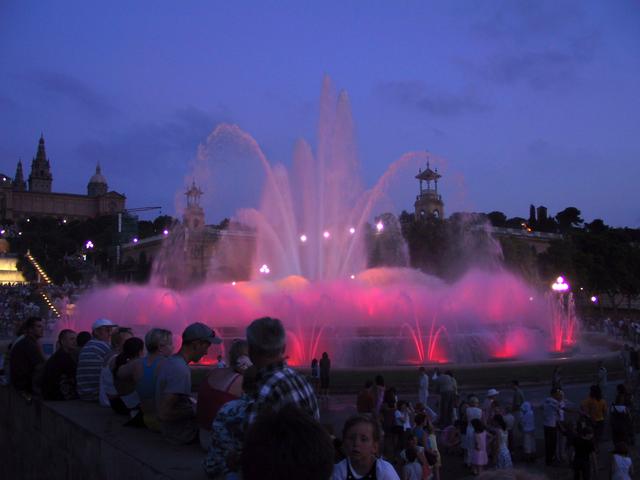 FOUNTAINS!!!
GIANT, HUMOROUS FOUNTAINS!!!
I HATE THEM I HATE THEM I HAAATE THESE THINGS!!!
WHY Combine giant bodies of water with the heights and monstrosity of these GIGANTIC SUPER SOAKERS!!! ....
I hate fountains so much.... ):
... Those are my two greatest phobias... Share if you feel brave enough...
God...
Why do fountains exist...
Last edited by Arro on 2/7/2013, 6:45 am; edited 1 time in total